There hasn't been any snow yet where I live. So what better way to imagine snow with some Christmas music.
Christmas music is one of the most important aspects of Christmas to me. It sets the mood, and can be played at any time. I secretly start listening in November, waiting to go full out in December. It's what I listen to throughout the month.
Although all kinds of genres, decades and artists come by, I have a soft spot for the classic crooners. It's the coziest music and creates the most magical Christmas atmosphere. I see families around set tables, enjoying their Christmas dinner, or a fireplace with Christmas stockings hanging from them, chestnuts roasting on an open fire.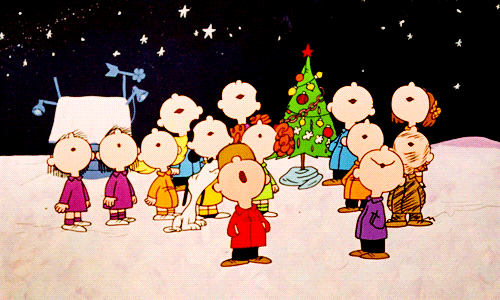 Favorite artist for Christmas is Sinatra, as he can make anything sound so beautiful. Together with Dean Martin, Bing Crosby, Andy Williams, and Nat King Cole they create a marvellous Christmas set-up. Don't forget Elvis, of course.
Besides the crooners, I listen to lots of other Christmas music. It depends on the mood that I'm in. The 80's with Queen, Elton John, Eurythmics, and of course Wham! is something I often listen to. For some more recent music I would pick Michael Buble, who resembles the classic crooners vibe. I don't listen to a lot more recent music, except the classics.
---
What do you listen to around Christmas? Let me know in the comments.