"The more that you read, the more things you will know. The more that you learn, the more places you'll go."
― Dr. Seuss
May has just started, which means some new books are coming out this month. Here are some titles that caught my eye.
1. Middlegame – Seanan McGuire
This sci-fi fantasy book is about Roger and Dodger. Roger is a genius with words. Dodger knows everything about numbers. Reed knows all about the alchemical arts and wants the twins to turn into the highest power and claim their authority from them.
2. Finale (Caraval #3) – Stephanie Garber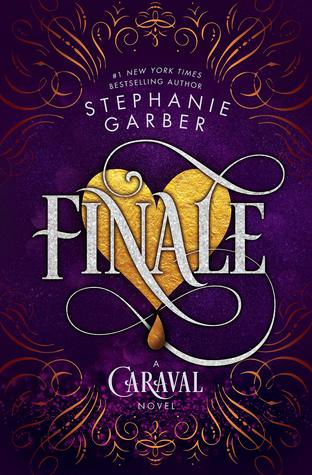 Welcome, welcome to Caraval…all games must come to an end. How much more thrilling can you make a final book in a trilogy sound like. Power, romance and danger is what we will get in this last book of Caraval.
3. The Never Game – Jeffery Deaver
A thrilling story about a game coming to life. A missing woman in Silicon Valley, expert tracker Colter Shaw, a cat-and-mouse game. Sounds like a novel full of suspense.
4. The Night Before – Wendy Walker

A woman taking a turn in her life, going to her sister's home in Connecticut. She takes up dating for a last time, from which she doesn't return. Her sister is going to search for her, considering all of her sister's secrets.
Let me know in the comments what books you are looking forward to.