I'm so behind on my blog posts!! Having a full job and being a big procrastinator makes it difficult for me to keep up with my blog. I really love doing this, so I need to find a way to be more consistent with my writing. To start, I'm going to tell you what I read in april while it's the end of may.
1.Invitation to Poetry – Mihai Brinas
This is actually my first collection of poetry I read. I'm happy to say that I liked it. It was easy to understand and beautifully written poetry. I'm really thankful the author offered me the book to read and review. To help and support small writers is amazing.
4/5 stars
2.The Subtle Art of Not Giving a F*ck: A Counterintuitive Approach to Living a Good Life – Mark Manson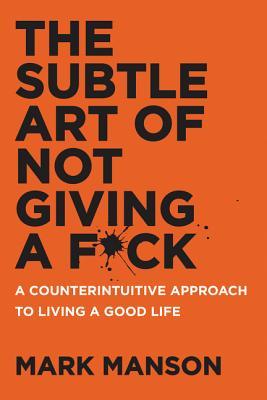 This may be one of the self-help books that will stand closest to me. This book explains a way to care less about the things that don't matter too much.
5/5 stars
3.The Picture of Dorian Gray – Oscar Wilde
Unfortunately not one of my favorite classics. I struggles to get through it, and the story didn't grip me as much as I had hoped. I wish his other books are better.
3/5 stars
4.Wonder – R.J. Palacio
This book was beautiful. It shows the life of a young boy who is trying to fit into the real world and the opinions of high-schoolers.
4/5 stars
5.Het Achterhuis (The Diary of a Young Girl) – Anne Frank
Ashamed I only read it now, as a 23-year-old, while being Dutch. Besides that, It's so emotional because this happened for real. Also, it's the thought of what this family had to go through and how they ended up.
5/5 stars
So that was april! I not mad about the reading I've done in april and also in march. My may wrap-up is coming up soon, so stay tuned!
Happy reading!